<![if !IE]> <![endif]>
Dates and info
28.10.2022 | 11:30 a.m. - 12:00 p.m.
German with simultaneous translator
Furnishing for Office and Facilities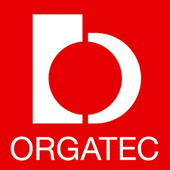 The event
New-Office Revolution - Inspiration for a hybrid working world
In the jungle of seemingly endless challenges surrounding the design and use of modern working environments, this presentation will provide you with much-needed guidance. Samir Ayoub has personally accompanied hundreds of successful New Office projects and answers the question of what potential lies in spaces for employees, for employer attractiveness, corporate culture and thus corporate success. Because one thing is certain: Without a New Office, there is no New Work.