Unfortunately ORGATEC 2020 had to be cancelled due to the COVID-19 pandemic. The next ORGATEC will be taking place in October 2022. For the latest exhibitor list of ORGATEC 2018 please click here.
<![if !IE]> <![endif]>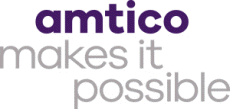 Amtico International GmbH
Im Taubental 11
41468 Neuss
Germany
+49 2131359160

+49 21313591650

List of Products
This exhibitor shows the following products and commodity groups:

Company & products
Amtico Carpet
Die zeitgemäßen, eleganten Produkte der Amtico Carpet Kollektion zeichnen sich durch eine hohe Produktionsqualität in der Teppichfertigung, kombiniert mit der großen Tradition britischer Designästhetik aus. Amtico Carpet ist in hohem Maße auf die LVT-Kollektionen von Amtico abgestimmt, wodurch ein lückenloses, integriertes Programm für den öffentlichen Raum und Geschäftsräumlichkeiten geschaffen wurde. Das Angebot von Amtico Carpet umfasst 11 individuelle Kollektionen, 22 Designs und 106 Farbgebungen in zwei leicht zu installierenden, modularen Formaten. Bei der Farbentwicklung spielten die Trends der Branche eine große Rolle. Die Farbpaletten überzeugen mit sanften bis tiefen Grautönen, blauen und violetten Akzenten sowie mit neutralen und wärmeren Tönen. Durch die sich stilvoll ergänzenden Farben, Strukturen und Oberflächen, ermöglicht Amtico Carpet es, multifunktionale Zonen mit effektiven Übergängen und Blickpunkten zu schaffen. Geeignet fu¨r den Einsatz in einer großen Bandbreite von Branchen wie Bu¨ros, Einzelhandel, Gesundheitswesen, Hotellerie und Freizeit sowie Bildungswesen, kombinieren die Kollektionen effektive Designvielseitigkeit mit der beruhigenden Sicherheit einer hochwertigen Konstruktion. Ergänzt wird die Teppichfliesenkollektion durch Amtico Entryway, eine Kollektion an funktionalen Sauberlauffliesen. Amtico Entryway ist robust und belastbar und bietet durch speziell verstärkte, unebene Fasern, die Schmutz und Feuchtigkeit im Eingangsbereich aufnehmen, optimalen Schutz. Die Amtico Carpet Collection ist eine Kombination aus Multi-Level-Loop und tip-sheared Tufting und erzeugt einzigartige Texturen und Designs in verschiedenen Gewichten und Tiefen. Die Teppichfliesen bestehen aus leistungsstarken Nylon-6,6-Fasern von Antron, Universal Fibers und Ultron. Sie sind unglaublich robust und widerstandsfähig gegen Beschädigungen auf stark frequentierten Böden.