Unfortunately ORGATEC 2020 had to be cancelled due to the COVID-19 pandemic. The next ORGATEC will be taking place in October 2022. For the latest exhibitor list of ORGATEC 2018 please click here.
<![if !IE]> <![endif]>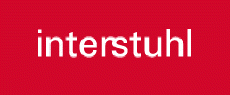 Interstuhl Büromöbel GmbH & Co. KG
Brühlstr. 21
72469 Meßstetten
Germany
+49 74368710

+49 7436871110

List of Products
This exhibitor shows the following products and commodity groups:

Company & products
Interstuhl meets space – the trendsetter in office sitting solutions is developing complete room spaces with Splaces.
At Orgatec, the leading international trade fair for the office sector, Interstuhl will be introducing its new area of expertise – Splaces – for the first time. The company, which is based in the Swabian Alb, has been the innovative driving force behind professional seating at the workplace, and is now expanding its portfolio to include versatile solutions for inspiring, pro-movement office landscapes: Space-defining structures and flexible furniture for discussion zones, combined with quiet areas for focussed work, are the hallmarks of this new stage of Interstuhl's evolution.
For more than five decades, Interstuhl has accompanied the endless changes of the working world with its innovative seating concepts and style icons such as the Silver Chair, designed by Hadi Teherani. Now is the right time for Interstuhl to use its professional expertise to address the matter of the "flexible workspace" in its entirety. With our new area of expertise, Splaces, we are forging our own path and, at Orgatec, we will be showcasing modular seating options and space-structuring systems that allow spaces to be harmonised and customised.


With new product lines within Splaces and Interstuhl's current successful seating concepts, the company will soon have all the tools for holistic office planning, from the office chair, soft seating solutions and space-defining partitions, right through to coffee tables and accessories. Thanks to Splaces and our new product solutions, we are remaining true to our goal to deliver optimum seating comfort. The managing partners of Interstuhl, Helmut and Joachim Link (left to right), will introduce the new business unit, Splaces, at Orgatec 2018.
JOYCEis3 – Combine till it's mine.
Three different looks, high-quality materials, a wide selection of colours and backrest versions as well as innovative technical features – JOYCEis3, the new office swivel chair from Interstuhl, offers a maximum of combination possibilities.
Concentration requires freedom. JOYCEis3 offers its users the utmost in flexibility and impresses with its incredibly wide range of applications. JOYCEis3 is a real master of transformation. The chair can be configured like no other to fit any environment.
Intelligent features, appealing design
JOYCEis3 scores in three different looks: From the classic upholstered version to the modern knitted designs through to the extraordinary contours of the newly developed FlexGrid – probably the most notable feature of the new swivel chair. Designed to mirror human anatomy, FlexGrid is a true eye-catcher. FlexGrid ensures that stability and flexibility are optimally balanced with two components in different levels of hardness. Another highlight is the JOYCEis3 softback version. It combines the advantages of traditional upholstery with those of a mesh cover, allowing your back to breath.
Joyful colour variety
The extraordinary range of colours in which the JOYCEis3 is available epitomizes its versatility. The back frame, the connection to the backrest as well as the chair column and the base are available in either black or light grey for all versions. The user is completely free to choose from a range of colours for the different covers: The mesh and softback versions are each available in nine attractive colours. As a brand new feature, the mesh backrests can now be combined with matching knitted seat covers. Alternatively, users can choose a seat cover from the wide range of Interstuhl fabrics and leathers. Thanks to its modular system, JOYCEis3 is always an ideal solution with an unmistakable personality.
PUREis3
Keep moving even while sitting –

Interstuhl develops a world-first, redefinING the concept of active sitting

With PUREis3, Interstuhl is leading us into a new era of active sitting. The ultra-innovative swivel chair supports the user's movements in all directions. This 360° manoeuvrability is all down to a new and unique material.

Keep moving even while sitting: This is what PUREis3 is all about. Scientists have attested to the full manoeuvrability of the PUREis3, remarking on its exceptional elasticity in the upper area of the backrest. This is thanks to its ultra-innovative material, developed in Interstuhl's own research labs and integrated into the "smart spring technology" of the PUREis3. The first of its kind in the world, the fibre-reinforced plastic makes PUREis3 adaptable, agile, dynamic and lightweight – Ready. Sit. Go!

Active sitting means healthier sitting

It is better for your health to move around whenever you are seated. Interstuhl's PUREis3 is an innovative solution to the negative effects of a sedentary lifestyle. Rather than allowing the user to sit still, PUREis3 keeps the user in motion at all times. Those looking to add more movement to their everyday office work need look no further than PUREis3. Combined with the S 4.0 sensor, it provides the user with a complete "active sitting solution". The app, developed in collaboration with Garmin, analyses the user's sitting habits and actively helps to improve the way they sit.

PUREis3 users will be sitting noticeably better and more comfortably from the very start –without having to make any adjustments. This is where the ultra-innovative material comes into play: The smart spring technology intuitively adapts the chair to the person sitting in it. PUREis3 is also surprisingly lightweight, as its material removes the need for elaborate mechanical features. German engineering at its finest: The PUREis3 from Interstuhl.
Flextech
ACTIVE SITTING WITH "FLEXTECH INSIDE"
Long periods of static sitting can be detrimental to your health. Research (such as that conducted by the Fraunhofer IAO Institute for Industrial Engineering and the Department of Sports Medicine at the University of Tübingen) suggests that even two hours of moderate exercise per day are enough to counteract the negative effects of prolonged sitting. One option is to maintain a healthy balance, with physical activity and breaks from sitting. Another is to make the periods of sitting themselves as active as possible.
Thanks to FLEXTECH, some of this daily exercise can be performed while seated. A flexible cone in the chair mechanism enables the chair to become mobile in all directions. A biomechanical report from the ETH University of Science and Technology in Zurich testifies that the lateral range of movement is increased up to fourfold. In this way, FLEXTECH can turn a good office chair into an active sitting solution. The AIMis1, EVERYis1, GOAL, YOSTERis3, MOVYis3 and JOYCEis3 chair collections from Interstuhl are now available with the option of "FLEXTECH inside".
LEMONis5 und LIMEis5
SPACES RE-IMAGINED – with LEMONis5 and LIMEis5 from Interstuhl
With the LEMONis5 club chair and the LIMEis5 barstool, Interstuhl presents two new products designed to re-imagine and reinvent spaces. The inspiring LEMONis5 and LIMEis5 combine perfect workmanship and attention to detail.
LEMONis5 and LIMEis5 impress both individually and as part of a harmonised duo. They exude classic elegance and a dynamic freshness.
The differentiation between the seat and backrest upholstery is not simply a characteristic design feature; it makes a large variety of cover and colour combinations possible. LEMONis5 and LIMEis5 are just as impressive in their details – from their high-quality materials to the impeccable stitching.
The LEMONis5 club chair can be used in a wide range of environments and is available with a premium-quality aluminium star base or an elegant wooden frame – both with a variety of surface and colour options. The LEMONis5 base variant can be fitted with a smooth, responsive rocking mechanism. This means that the chair can be used at both sofa height, which is normal for a club chair, and at a conventional table height.
The height-adjustable LIMEis5 barstool also features an aluminium frame in a variety of colours. Its seat height adjustment range spans from 705 to 840 mm. Adjustments can be performed using an elegantly simple stainless steel lever. The characteristic footrest brings out the fluid shape of the barstool.
Whether in a lounge, at a trade fair stand or in the office, the LEMONis5 and LIMEis5 provide maximum freedom in interior design, enhancing new creative areas for discussion, work or relaxation. Individually, both models stand out as exceptionally well-designed seating solutions and together as an ensemble, they create a cohesive impact on the design of an interior.
Trademark
Interstuhl