<![if !IE]> <![endif]>
Dates and info
25.10.2022 | 11:00 a.m. - 11:45 a.m.
German with simultaneous translator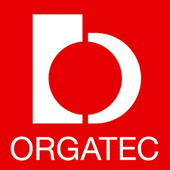 Fraunhofer-Institut für Arbeitswirtschaft und Organisation IAO
Nobelstraße 12
70569 Stuttgart

The event
The world is changing - and at a speed like never before. Climate change continues to advance, presenting us with ever greater challenges as a result of changing environmental conditions. Influencing factors such as globalization, the development of new technologies and the emergence of modified social systems call for innovative approaches to solutions.
Many key technological, economic, ecological and overall social developments, such as the transformation of the office and working world, mobility developments or the individualization of society, also have a significant impact on the hotel industry.
What will the hotel of the future look like? To what extent do current developments influence the requirements of users? What solutions already exist for designing a smart and sustainable hotel landscape? And how can innovations be implemented in architecture and design?
"FutureHotel: Smart and Sustainable Spaces" provides impulses on current trend developments with insights into the FutureHotel innovation network of Fraunhofer IAO and discusses practical solutions in dialogue with Katharina Beatriz Varga from JUNG.
11:00 - 11:15 a.m. FutureHotel: Smart and Sustainable Spaces
11:15 - 11:45 a.m. Panel Discussion
Panelists:
Katharina Beatriz Varga, Key Account Manager, Albrecht Jung GmbH & Co. KG, Karlsruhe, Germany
Katharina Dienes, Trend Researcher, Fraunhofer IAO, Stuttgart, Germany
Galerie