<![if !IE]> <![endif]>
Dates and info
25.10.2022 | 10:00 a.m. - 11:30 a.m.
25.10.2022 | 2:00 p.m. - 3:30 p.m.
German with simultaneous translator
Furnishing for Office and Facilities, Architecture & Design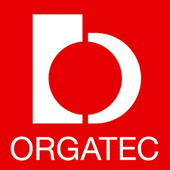 The event
The endeavour to use primarily cheap and simple building products that can be manufactured industrially and serially is certainly no longer in keeping with the times.
Instead, a return to traditional craftsmanship and the use of valuable, ideally renewable or at least recyclable materials should be an important parameter in the implementation of sustainable architecture. The resource-saving use of materials is a partial aspect to be taken into account. In addition, a multifaceted composition of different space-creating components and a decided choice of furniture will be able to create an individual spatial diversity and atmosphere - without appearing wasteful and leaving sustainability-relevant aspects unconsidered.