<![if !IE]> <![endif]>
Dates and info
27.10.2022 | 12:30 p.m. - 1:15 p.m.
Furnishing for Office and Facilities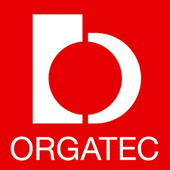 Industrieverband Büro und Arbeitswelt
Bierstadter Str. 39
65189 Wiesbaden
Germany
The event
Hannes Hilbert and Christoffer Süß will present ten particularly exciting facts about the office and workplace in a crisp, lively and informative way. For example, which aromas have the greatest influence on the well-being or productivity of employees. Or what is the most serious psychological sin in the boss's office. Together with their guests, who will be connected via video and audio, Hilbert and Süß will take a scientifically sound look at the topic of office work from underestimated perspectives and dare to make authentic predictions about the future.