<![if !IE]> <![endif]>
Dates and info
26.10.2022 | 10:00 a.m. - 5:00 p.m.
German with simultaneous translator
Office Facility Planning, Construction Extension and Management, Investors/ Real Estate Industry, Architecture & Design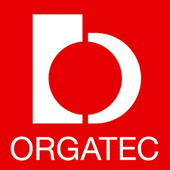 The event
10:00 - 11:30 a.m. The office at the centre of different interests. How users, investors and developers find a common denominator.
in cooperation with Jones Lang Lasalle
Topics:
Influence of ESG guidelines on the development of office properties
To own real estate assets or not? Is this the question for the future?
Office properties - where is space reduction taking place?
11:45 a.m. - 1:15 p.m. Hotel real estate and co-working
in cooperation with Colliers Deutschland GmbH
Topics:
Space reduction City vs. space increase Leisure
Trends and developments in hotel real estate
Hotel and Co-Working - Interior Design and Concepts
2:00 - 3:30 p.m. Hightech, Proptech
in cooperation with Art-Invest Real-Estate Management
Topics:
Project focus 'Die Macherei', Munich - www.die-macherei-muenchen.de
Well-Building Standard
Workplace from the user's point of view
3:45 - 5:15 p.m. Sustainable Building
in cooperation with ap35
Topics:
Use and documentation of sustainable building materials
Resource-efficient and circular construction
Are digitalised smart cities the future for climate-neutral cities?