<![if !IE]> <![endif]>
Dates and info
28.10.2022 | 11:00 a.m. - 11:30 a.m.
German with simultaneous translator
Furnishing for Office and Facilities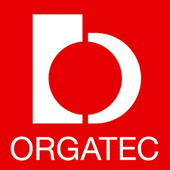 The event
The power of space - and what space does to us
Whose heart goes out to the office? Have we only tolerated the work environment so far or has it also inspired us? What advantages do physical presence, blended realities or virtual worlds offer for which work intention? How do we effectively use hybrid forms of collaboration for our collaboration? Trend researcher Birgit Gebhardt uses recent study findings to show what support a consciously chosen spatial environment can have for our learning and performance.