<![if !IE]> <![endif]>
Dates and info
27.10.2022 | 10:00 a.m. - 11:30 a.m.
27.10.2022 | 2:00 p.m. - 3:30 p.m.
German with simultaneous translator
Furnishing for Office and Facilities, Architecture & Design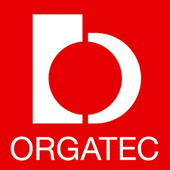 The event
Society-centred architecture: The next step after "user-centred architecture" and a response to the hyper-individualism of recent years and its consequences for our environment.
It is time for a change of perspective - away from the individual towards society. How do we create modern working environments in the future that remain sustainably attractive both internally and externally?
Places that have relevance beyond the workplace through their diversity of use could offer an answer.