<![if !IE]> <![endif]>
Dates and info
25.10.2022 | 9:30 a.m. - 11:00 a.m.
25.10.2022 | 1:30 p.m. - 3:00 p.m.
German with simultaneous translator
Furnishing for Office and Facilities, Architecture & Design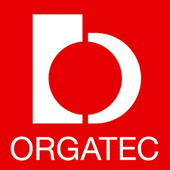 The event
hack:
individual self-determination
tool of self-empowerment
plastically changeable
adaptable & demand-oriented
There are many 'hacks' that make our living space in the office easier, simpler and more beautiful. How and with which instruments manufacturers react to these changes will be shown on this guided tour with the following thematic focus:
hack the interior
_Possible Activity Based Work.
_Share desks when the culture is right.
_Create places for rapid prototyping.
_Create spaces for well being.
_Create transitions between nature, inside and outside.
_Possible work-sport balance. - delete as appropriate
_Create playgrounds for adults.
_Offer Instagrammable moments.