<![if !IE]> <![endif]>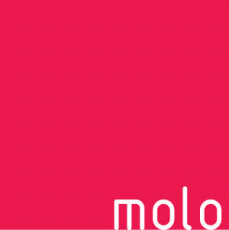 Venables Street 1470
Vancouver ,BC V5L 2G7
Canada
+1 604 685 0340

+1 604 685 0342

Company portrait
MOLO's award-winning soft collection, comprised of flexible space partitions, lighting, table and seating elements, exemplifies the studio's dedication to sustainable materials and space making.

Founded in 2003 and led by designers Stephanie Forsythe + Todd MacAllen, MOLO is a design and production studio based in Vancouver, Canada. Balancing between realms of art, design and architecture, molo's projects are grounded in space making and range in scale from tea set to museum.

At Orgatec 2022, molo is proud to introduce two new innovative product lines that have been under development for many years. Please join us in Hall 9 for a tactile experience of flexible space-making.
Product groups
Brand
Press realeses
Product sector
Product emphasis
Target and outlet markets