<![if !IE]> <![endif]>

Quali Co., Ltd.
18 Kawahara, Fukama-cho
4460052 Anjo
Japan
+81 566707301

+81 566745405

List of product entries
This exhibitor shows the following products and commodity groups:

Company & products
Products
CT100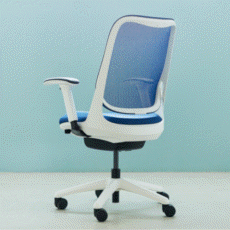 CT100 is an innovative task chair ergonomically designed by analyzing the mechanism of a rocking chair. This chair rocks gently by sensing the user's center of gravity, which supports you to fit in any personal sitting style. Our research team proved that the motion of rocking by CT100 engages the calf and thigh muscles to provide a mild exercise, which increases blood circulation. This chair also relieves a strain on the body from sitting for a long period of time and brings you a healthy workplace.
CT100 supports your healthy and enriched lifestyle by shifting the scenes instantaneously from a relaxing situation to an office environment.