<![if !IE]> <![endif]>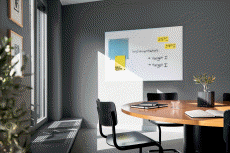 SIGEL's Artverum range adds value to any workplace, with everything from small boards for the home office to the XXL version for prestigious meeting rooms: high-quality safety glass without a frame, with matt or glossy surface, creates an elegant setting for the best ideas. Easy to write on and magnetic, the glass whiteboards are perfect for agile work methods.

PRODUCT HIGHLIGHTS
Glass whiteboards Artverum: Clean, free-floating & frameless look with high-quality and easy-care glass surface. Writable with glass board markers in different colours. Magnetic with SIGEL Superdym magnets. The glass whiteboards are strong in design and have won several awards and nominations.

Glass magnet boards Design & LED: Stylish and representative design objects with and without LED for reception areas, lobbies and conference rooms. The modern magnetic boards combined with the materiality of glass create an appealing look and ensure a representative external effect.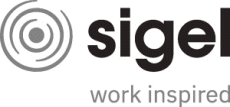 Bäumenheimer Str. 10
86690 Mertingen
P.O. Box 1130
86689 Mertingen
Germany
+49 9078810

+49 907881289