<![if !IE]> <![endif]>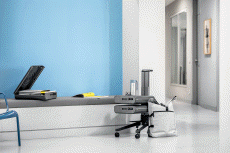 MOVE IT MAKES WORK MOBILE: Co-working, creative spaces or mobile offices: there are many sides to New Work. Move it is the new mobile storage solution for a contemporary office world. This intelligent office caddy system is modular and ideal for transporting work materials. With its many practical applications and as a multiple award-winner, Move it is bound to impress. Genuinely eye-catching, it will be the focal point of any tastefully furnished office.

HOME & OFFICE: WORK FLEXIBLY, BOTH IN AND AWAY FROM THE OFFICE
Move it from the SIGEL range allows you to take all work materials, office supplies and confidential papers with you from one workspace to the next, securely enclosed and with hygienic protection. Ideal not just for your company office, but also for your office at home. No matter where you're going, take Move it along.

MOVE IT – DESIGNED TO IMPRESS:
Innovative: The new, mobile solution for agile work in any location.
Intelligent: The personal storage system for office supplies – modular, stable, robust and lockable.
Mobile: Thanks to the castors, it is ideal for transporting work materials of all kinds from one workspace to another.
Flexible: Different sized boxes, the caddy with an optional add-on set, and versatile accessories make Move it the perfect
companion for successful, flexible work.
Highest quality, including the design: The elegant styling and colours create an appealing ambience in contemporary office environments.
TUEV-approved and GS-certified: Move it complies with all safety standards.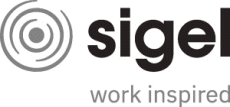 Bäumenheimer Str. 10
86690 Mertingen
P.O. Box 1130
86689 Mertingen
Germany
+49 9078810

+49 907881289